---
Home > News > New Old Solar Data 11-Oct-2012

New Online Access to Old Solar Data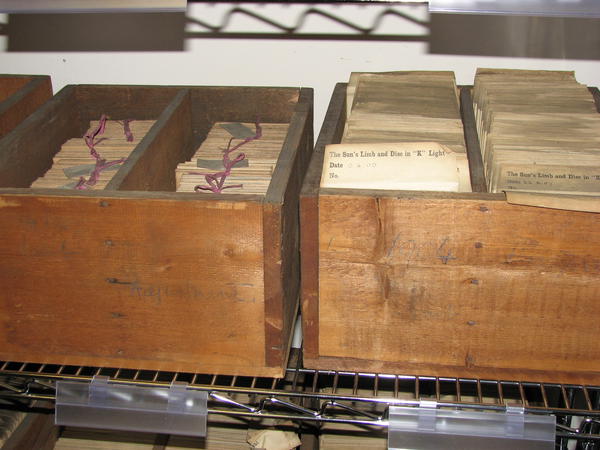 Photo-Heliographic Results Available Online
UKSSDC users can now view online copies of the 1874 to 1976 Photo-Heliographic Results from the Royal Observatory Greenwich.
This digitisation is a result of a joint effort by the UKSSDC and the National Geographical Data Center (NGDC) in the US.
Please see our Royal Observatory Greenwich - Photo-Heliographic Results page for more details and the data.
Catalogue of Old Solar Images Available Online
It is now possible to search online to find out which old solar images we have in the UKSSDC physical archive.
The UKSSDC holds over 9000 images of the sun on glass plates and almost 20,000 as prints. They date from 1903 to 1942. The prints were taken by the Royal Greenwich Observatory and its outstations. The glass plates are from Cambridge Solar Observatory. Most are in visible light or K light, with a few in H α light.
All the images have now been catalogued and UKSSDC users can find out what we hold at this Solar Images on Glass and Print: Availability page.
---
News item updated to note that glass plates are from Cambridge Solar Observatory. - 2013-02-07
---